---
CUSTOMER CARE
E: Hi@hanlen.com.au / Customer Support: (03) 9425 9854
---
How do i send in my prescription?
Please send us through a copy of your prescription to hi@hanlen.com.au We will confirm once the prescription has been received and if we require any further information we'll be in touch.
Can Hanlen get my prescription for me?
Yes. If you've done an eye test elsewhere and do not have your prescription on you we are happy to chase it up on your behalf. All we require is your full name, date of birth and address along with the details of your Optometrist.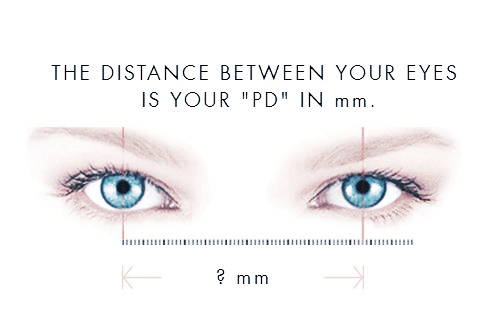 Pupillary Distance (PD) is the distance between the centre of both pupils in millimetres. ​
Measure it, its easy with simple steps below!
Steps to measure:
1. Prepare a ruler and a mirror.
2. Close one eye and align the 0 mark at the centre of your open eye while looking into the mirror.
3. Keep the ruler still and now open your other eye with the other one closed now to measure to the middle of the open eye in mm.
​
It is very easy to measure PDs - Just send a photo with a ruler infront of your eyes as follow and look straight ahead to Hi@Hanlen.com.au and we will measure it for you!
Can i claim this back on private health fund?
Yes, we are a registered provider with all major private health funds for prescription glasses/sunglasses. Just send us an email to hi@hanlen.com.au to request the relevant invoice.
SHIPPING AND RETURNS
WHAT IS YOUR RETURNS POLICY?
For orders placed online we are happy to accept returns and provide a full refund for frames only order at any time within 10 days from the date of purchase. All we require is for you to send your order back to us.
​
WHAT IF I WANT TO CANCEL MY ORDER?
You may cancel your order for a full refund within 5 hours of placing your order by emailing hi@hanlen.com.au
Restocking fees may apply for frames and/or lenses after 24 hours.
If your order has already been shipped, it cannot be canceled.

WHEN WILL MY GLASSES ARRIVE?
Your glasses should arrive in about two week's time, however each order is made up uniquely with your own prescription so occasionally there can be delays. Multifocal prescription lenses are more time-consuming as the lenses need to be grinded, and take approximately two weeks. If you have any questions about order timelines or ETA's
please send us an email to hi@hanlen.com.au
​
MY FRAMES DON'T FIT PERFECTLY/MY PRESCRIPTION DOESN'T FEEL RIGHT, WHAT SHOULD I DO?
If your frames don't fit properly or you have any other concerns please call or email us straight away so we can help. After assessing the situation we will work out the best solution for you.
LENSES WE OFFER
Do you offer multifocal lenses?
Yes we do. We offer high definition individualised free-form multifocals for $250. If you think you may require another type of more complicated lens just call us directly on or send an email to hi@hanlen.com.au with your query
​WHAT PRESCRIPTIONS DO YOU COVER?
We can fill all prescriptions even complex scripts. If your script is strong and we think you would benefit from upgrading to thinner lenses we will give you a call before finalising your order.
​WHAT IF I HAVE AN ASTIGMATISM?
No problem. Many of our customers have astigmatism, and it is no trouble to fill these orders.
​CAN I GET HIGH-INDEX LENSES?
We offer a range of high-index, multifocal and other more complex lenses if required. Once you place an order online and we notice your script looks a little more complicated than usual we will be in touch via either phone or email to work out your best option.
TELL ME ABOUT YOUR LENSES?
We believe in using the finest lenses with all the additional options as standard, not extras. We use 1.50 index anti-glare coated lenses, which means they are both scratch resistance and anti-reflective. All of Hanlen lenses are crafted in Australia to the highest standard and fitted by our expert technicians. Every order is checked 3 times independently to ensure exacting optical quality.
CAN I ORDER FRAMES WITHOUT LENSES?
Absolutely. We will happily send you the frame only if you need to have your lenses fitted elsewhere. These will arrive with the same multicoat used on our prescription lenses so they will also look great if you just wear glasses for fashion.
.
QUESTIONS?
ASK OUR FRIENDLY TEAM